My Zanzibar Honeymoon was written by Ramat Chukwumah.
*****
Hubby and I set off for Zanzibar (our honeymoon choice of destination) on Tuesday, 22 December via Ethiopian Airways. There is no direct flight from Lagos to Zanzibar, so we had two stopovers. The first was at Addis Ababa where we spent the night. On Wednesday, 23rd we took a two hour flight from Addis Ababa to Mount Kilimanjaro Airport, Tanzania. The plane had a stopover for an hour and then we finally set off for Zanzibar. Flight time from Mount Kilimanjaro to Zanzibar was 45 mins.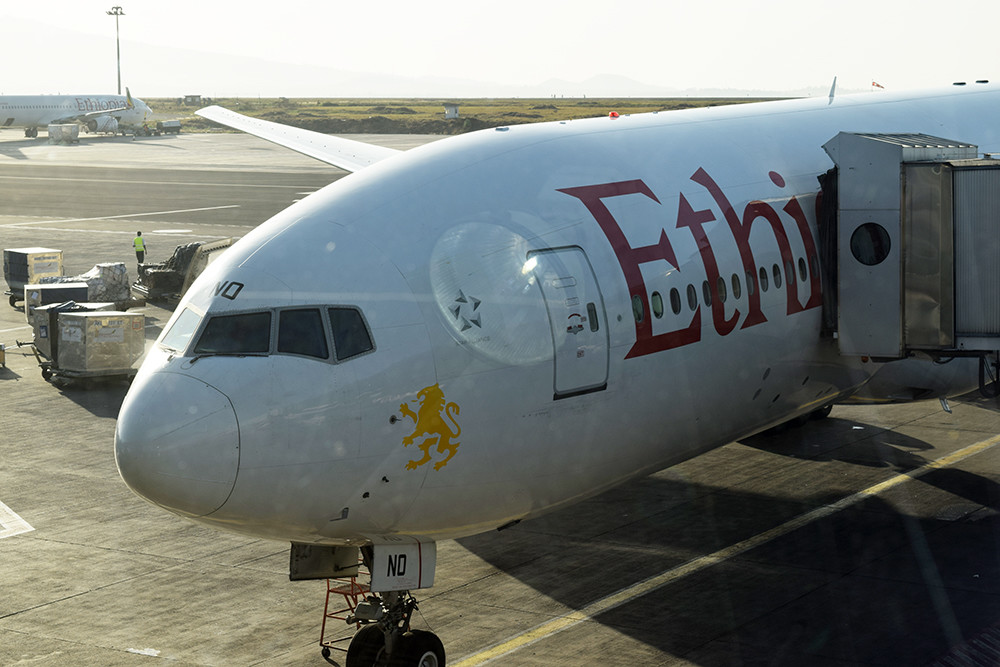 In Zanzibar, visas are issued on arrival and it cost 50USD per person. We were also asked for our yellow cards. If one does not have, you pay 40USD per person and is given the Yellow Fever vaccine, right there at the airport. The exchange rate at the airport was 1USD = 1,800 Tanzanian Shilling.
We took a taxi to our hotel, Funguni Palace Hotel in Stone Town. Stone Town can be described as the heart of Zanzibar, where most tourists lodge. I must add that hotels in Zanzibar are quite expensive. The ones you see on sites with the nice beaches and umbrellas, slowly revolving fans and Arabian-styled furniture cost nothing less than $200 per night. Some even go as high as $400 per night. Our hotel was in an area called Malindi, and hotels around there cost $50 per night.
The Malindi area is a walking distance from the famous Forodhani Gardens, located along the main sea walk of Stone Town. That night, we decided to take a stroll to the gardens. It was a 10 minutes walk from my hotel and the cool breeze coming from the ocean makes it quite enjoyable.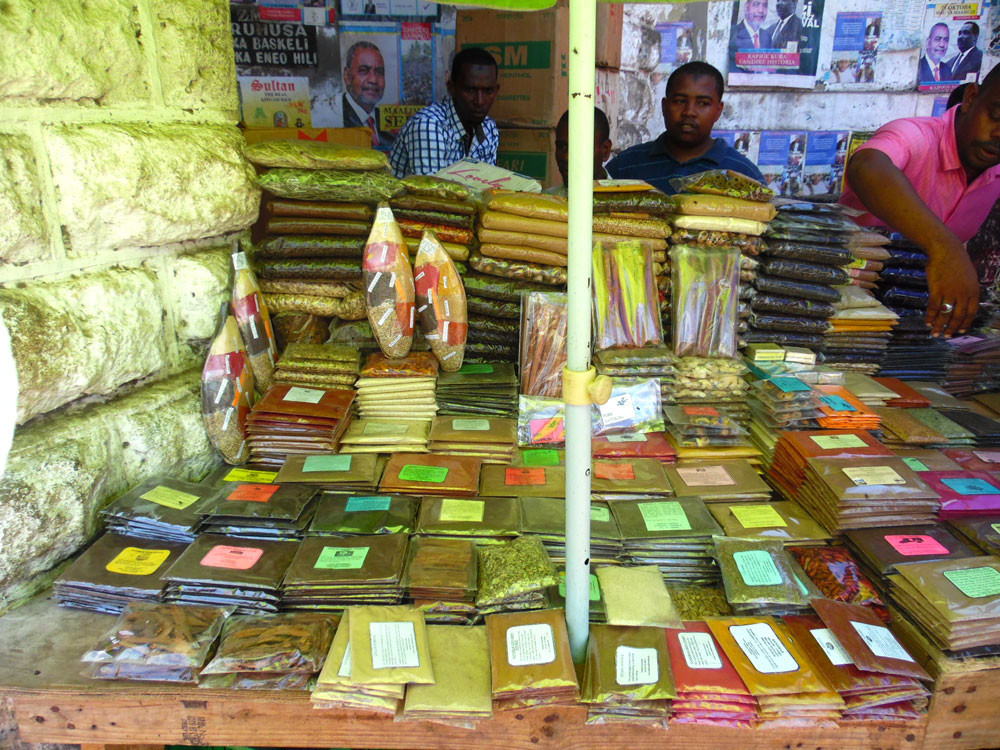 During the day, the garden is almost empty, but in the evenings it literally transforms into a different world. What with the numerous food vendors calling out to the tourists to their stands, the Zanzibari teenage boys who put on acrobatic displays and take huge leaps of the ledge into the depths of the ocean below, it's a must visit for anyone coming to Zanzibar.
Zanzibar cuisine is heavily influenced by Arabian and Indian culture. As such, most of the foods sold at the stands included flat breads like chapati, Coconut bread and Tandoori chicken. Others included Breadfruit, Squids, Octopus, Beef, Zanzibar pizza and Sharwama (quite unlike the ones we are used to in Naija, the bread was very flat and sweet like a crepe).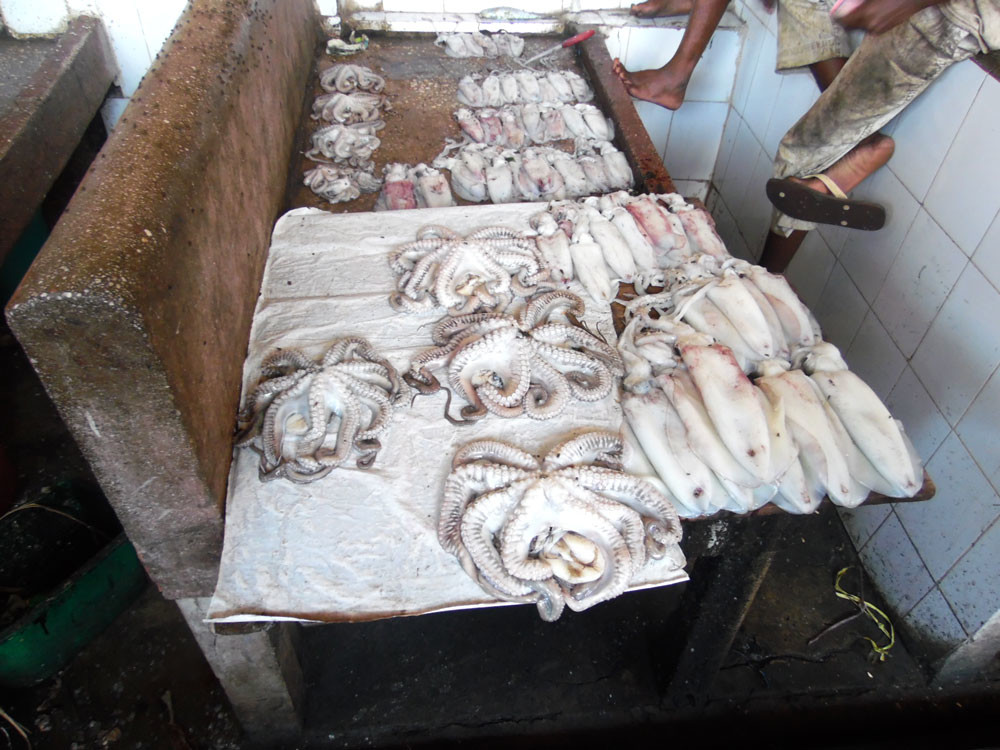 The norm is to pick whatever you want and the vendor would put it on a grill just like the ones our mallams use to grill our suya. What I loved so much was the refreshments. They had these machines which they passed sticks of sugar cane through and it squeezed the juice. The juice would run down a metal plate into a bowl that had crushed ice and lemon wedges. I went back for that drink every day. For some reason, it wasn't sold in the restaurants, just at the gardens and by other road side vendors. You could also get their special spiced tea and Zanzibar coffee.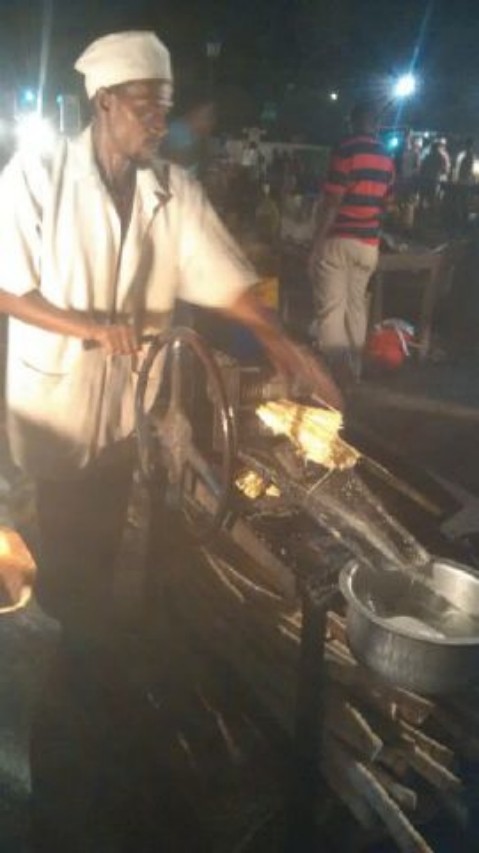 …to be continued…
*****
Ramat Oshiorenua Chukwumah is a multi-faceted lady who has spent some time backstage in the media and entertainment industry. This piece documents her honeymoon back in 2015 and was first published on moreamthancoffee.com. You can follow her @nadinescakesng on IG.
*****
[…] …to be continued. For the first part of the story, click here. […]