February 8, 2017: Today, we had our first Game Drive in Murchison Falls National Park…
***
Woke up and found out it was almost 06:30 and everyone was waiting for me so we can go on the early morning game drive as planned. I barely had a shower, rushed into some clothes and sped to meet the rest at the restaurant cum reception area. No time for breakfast, but thankfully they were already packed for the road.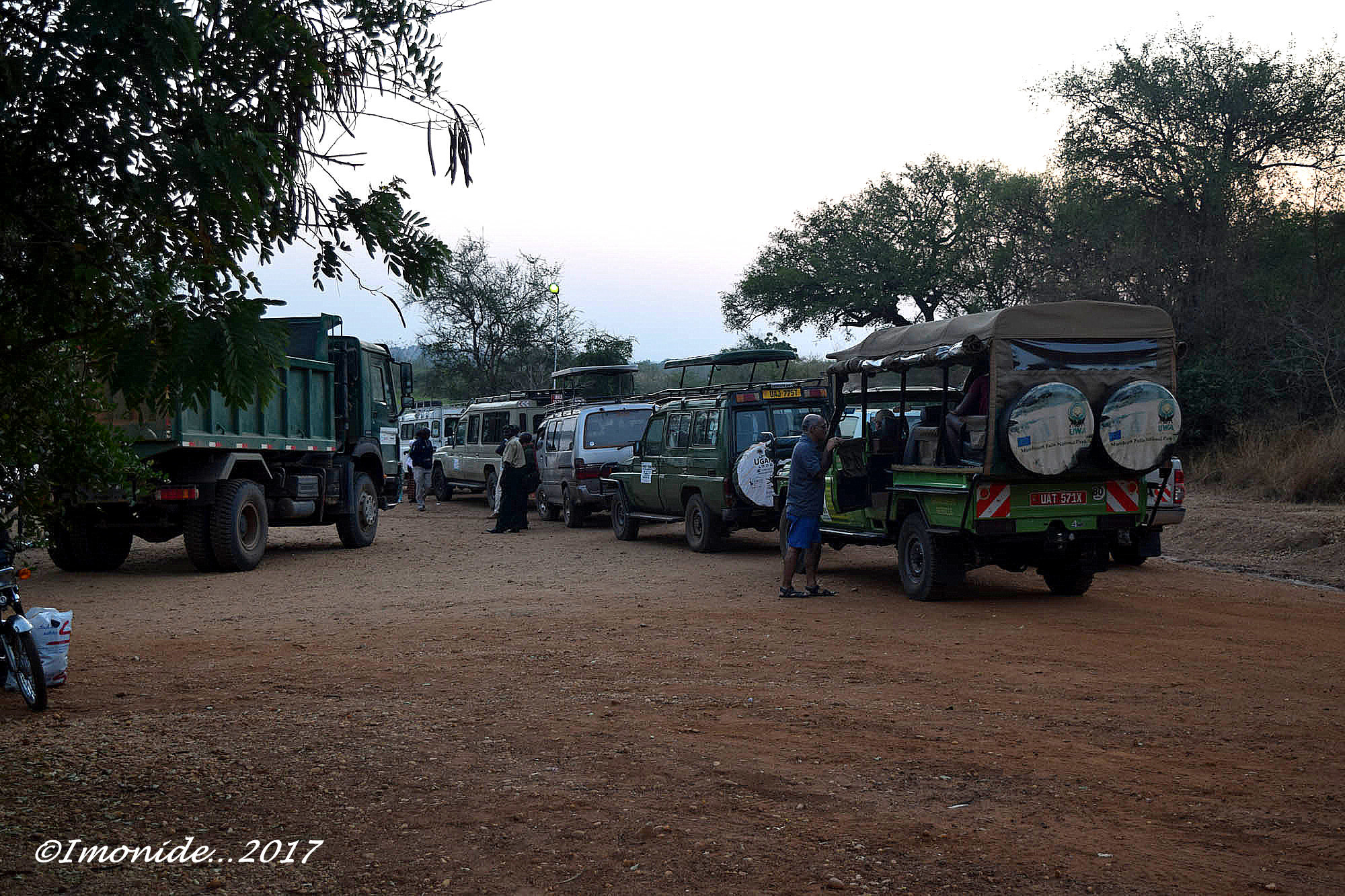 The six of us: Prof, Jayesh, Cephas, Nana, Mitchell and I all piled into the jeep with our driver and headed out to the river bank. There are no game drives on the south bank of the Nile and the first ferry crosses at at 07:00 – we had to be on it, else…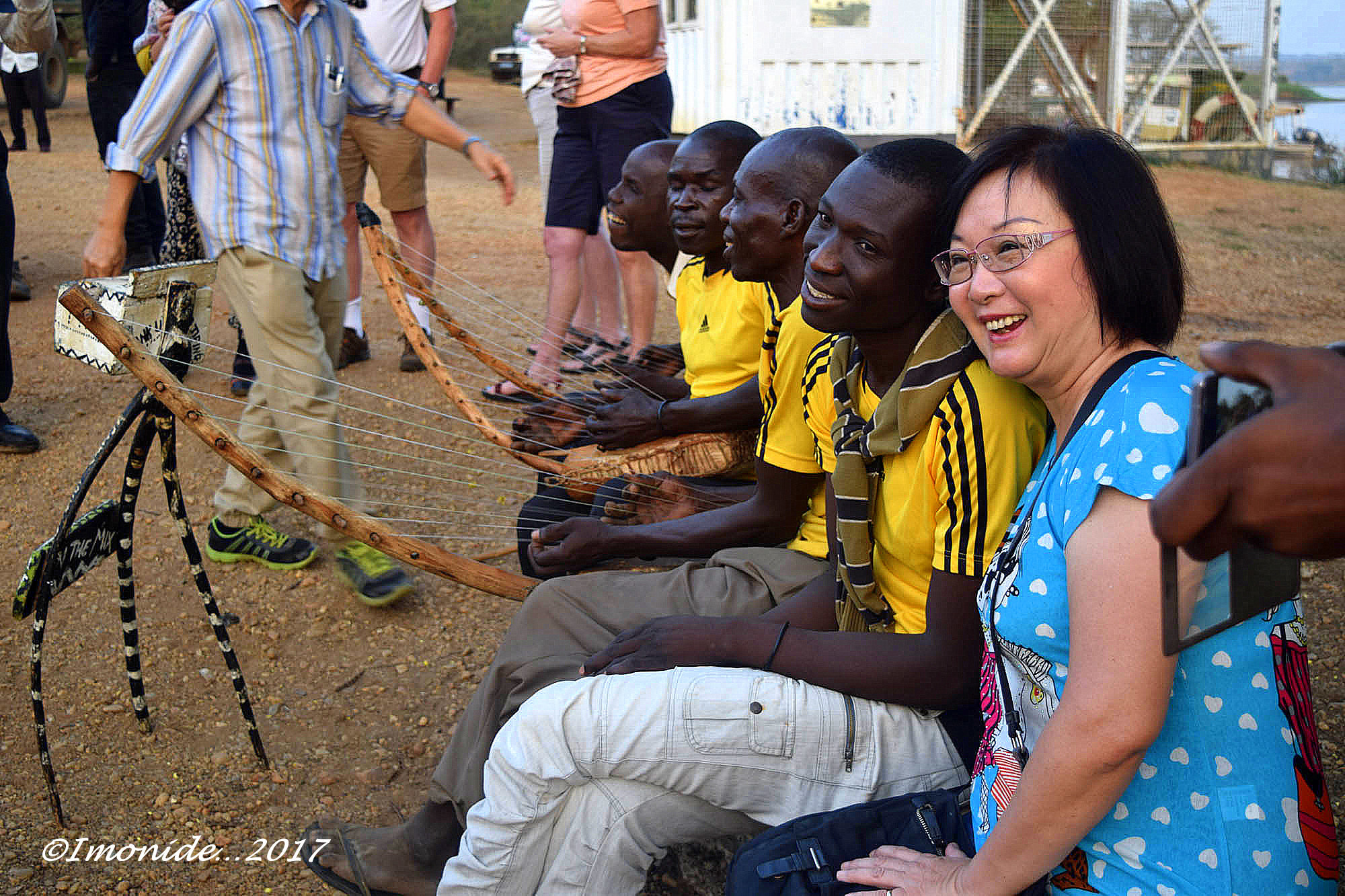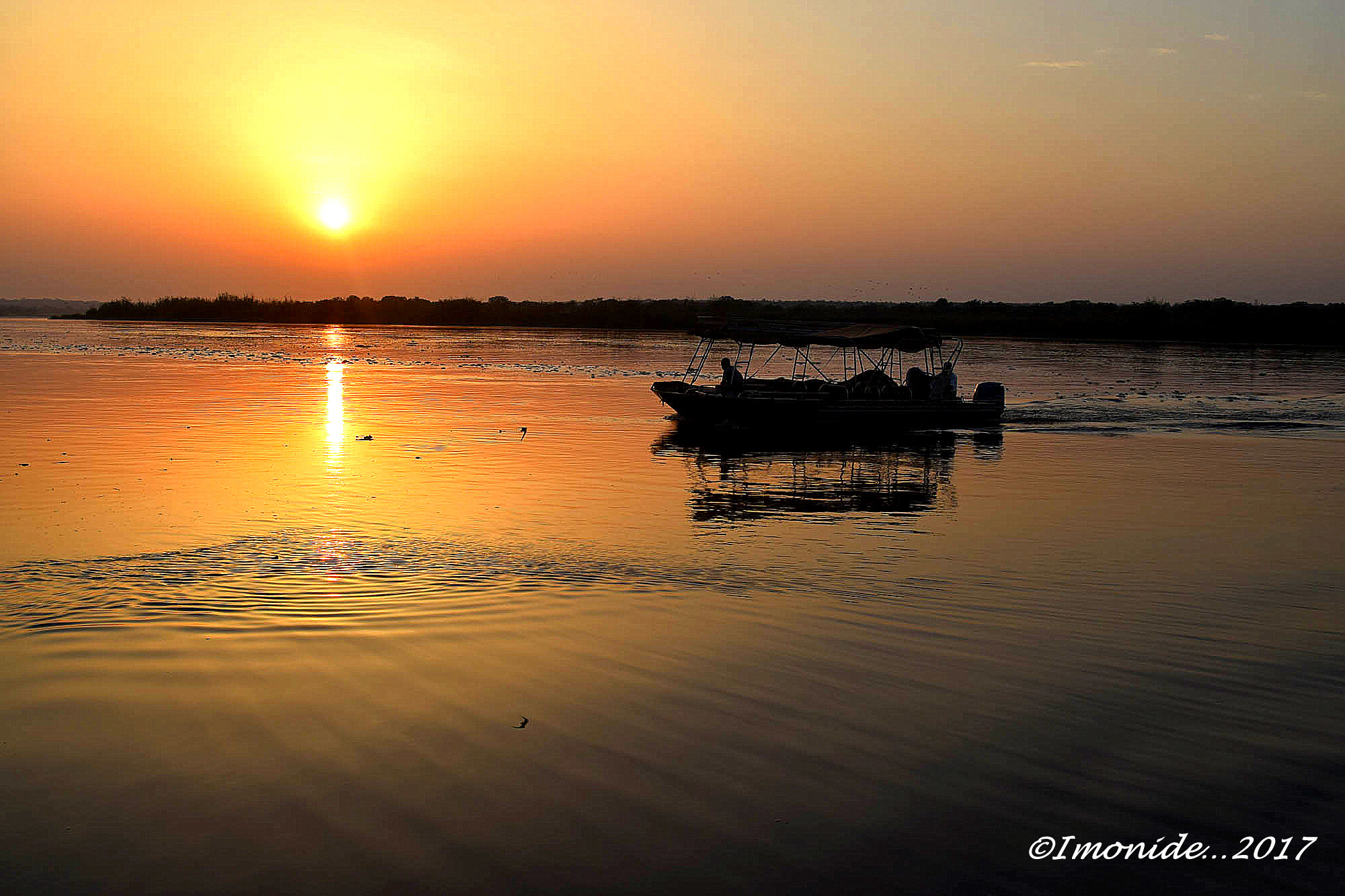 There was lots to see from the usual suspects, such as impalas in their large numbers – pretty much food for the predators. There were red colobus monkeys, warthogs, elephants, and herds of buffaloes.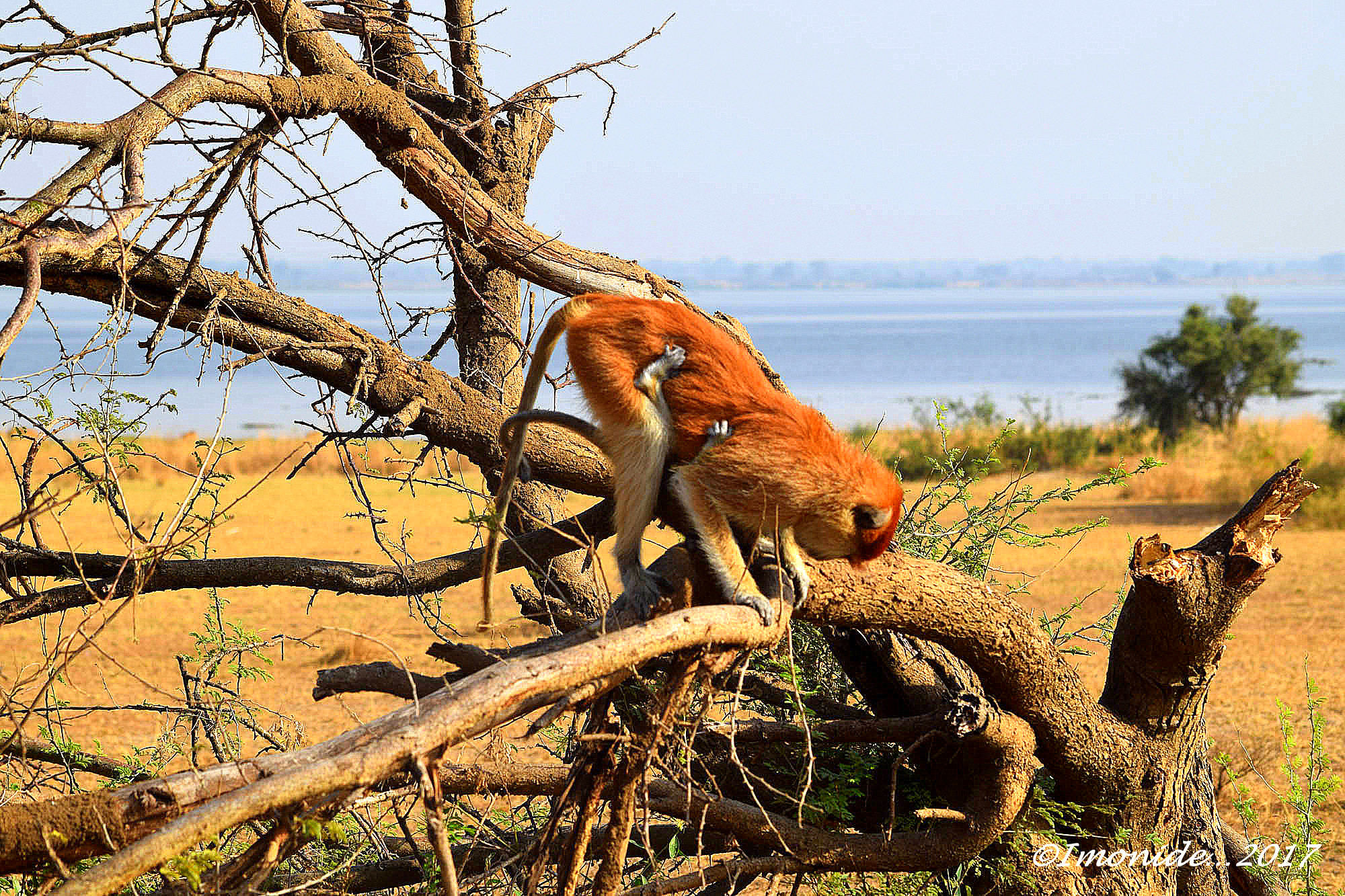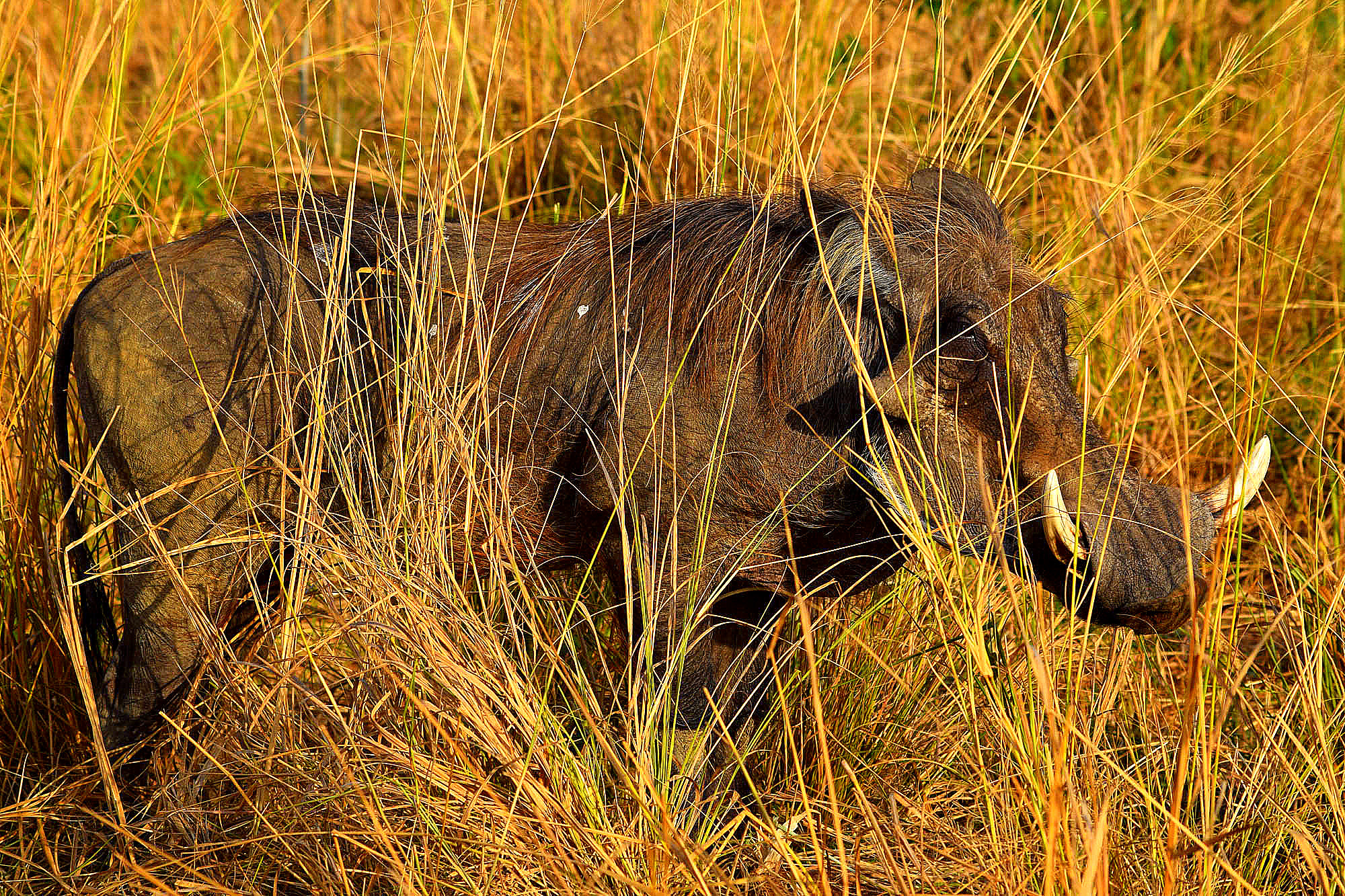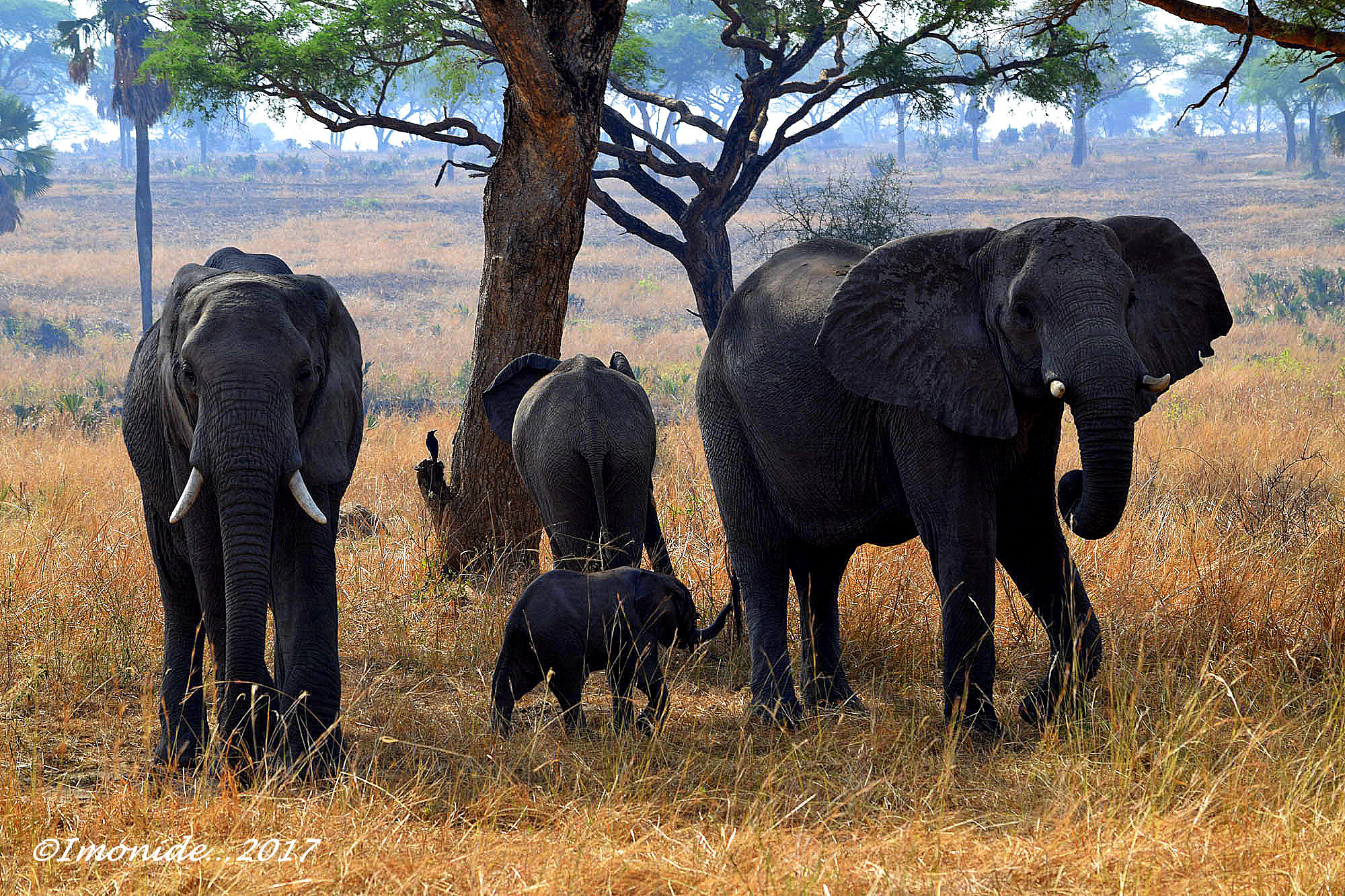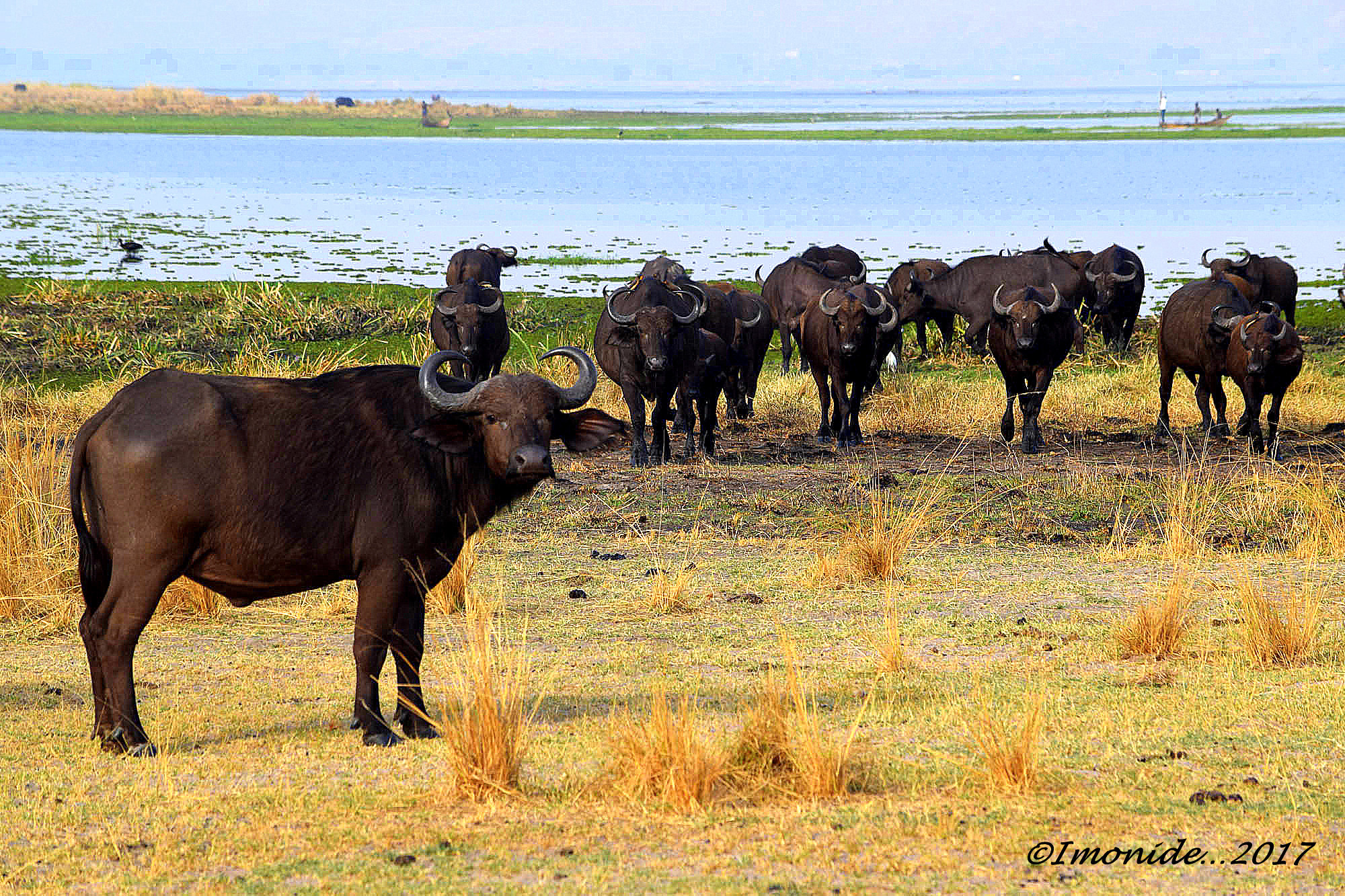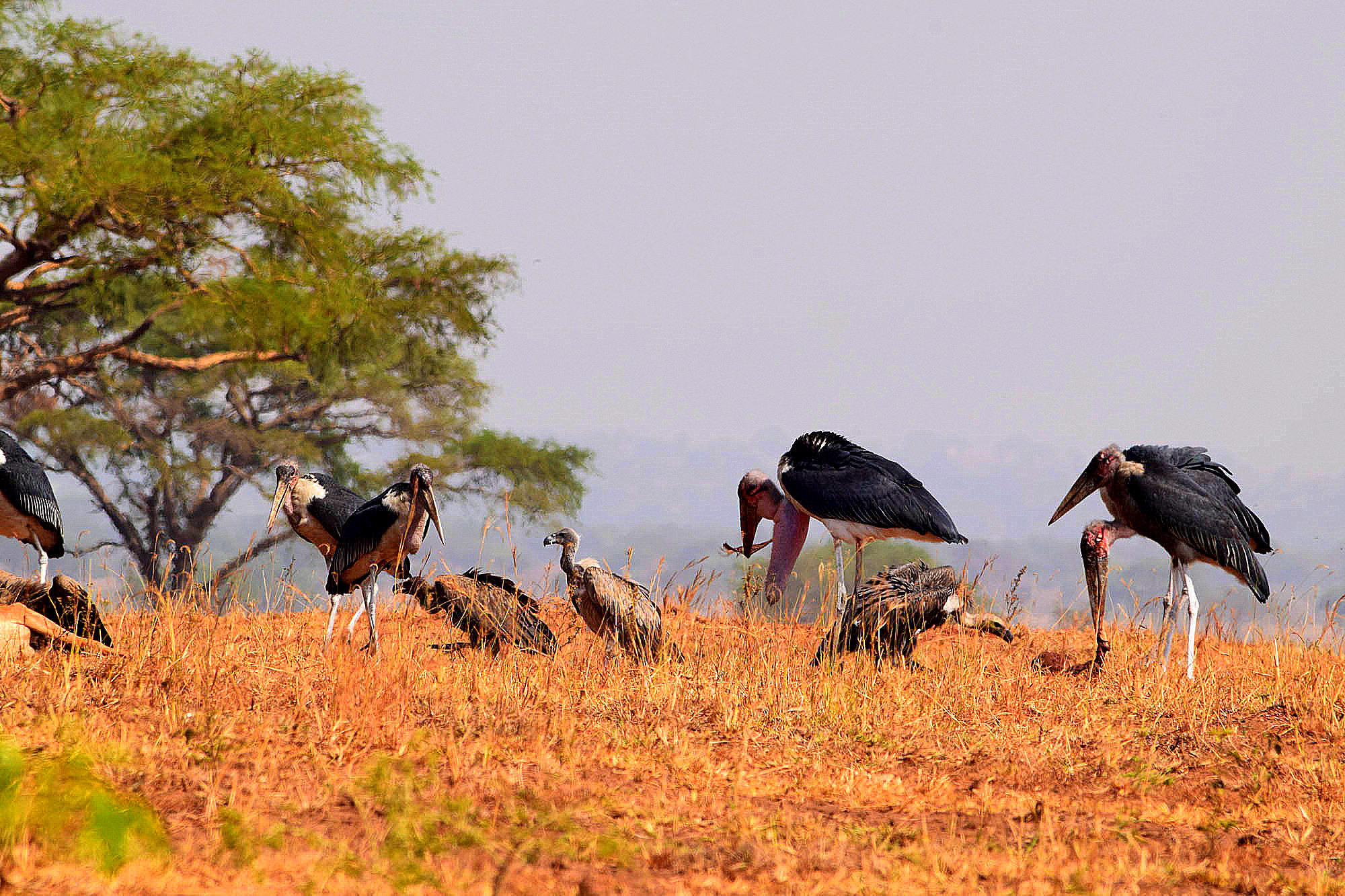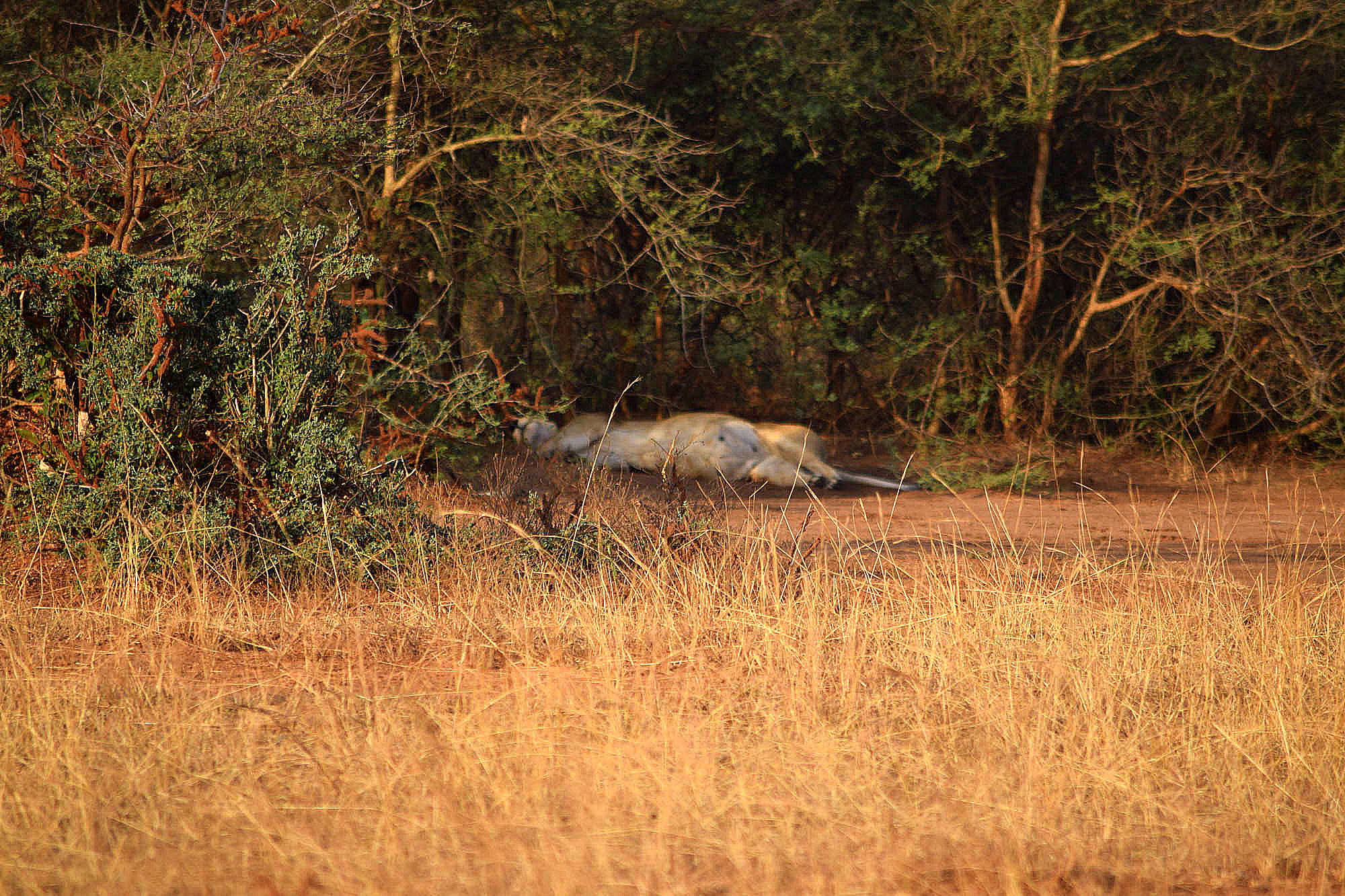 Different bird species, hippos in the water – and a sleeping lion – maybe it was just pretending, waiting for someone to come down from the jeep.
As we drove by the old ruins of the original Pakuba Safari Lodge we caught a glimpse of something that could have gone on National Geographic, but terrible camera skills by Cephas hashed it up. A hyena was trapped between two porcupines.
Pakuba Safari Lodge used to be a favorite of Idi Amin in its glory days, before it got raided and destroyed, and sadly it has become a habitation for wild animals now.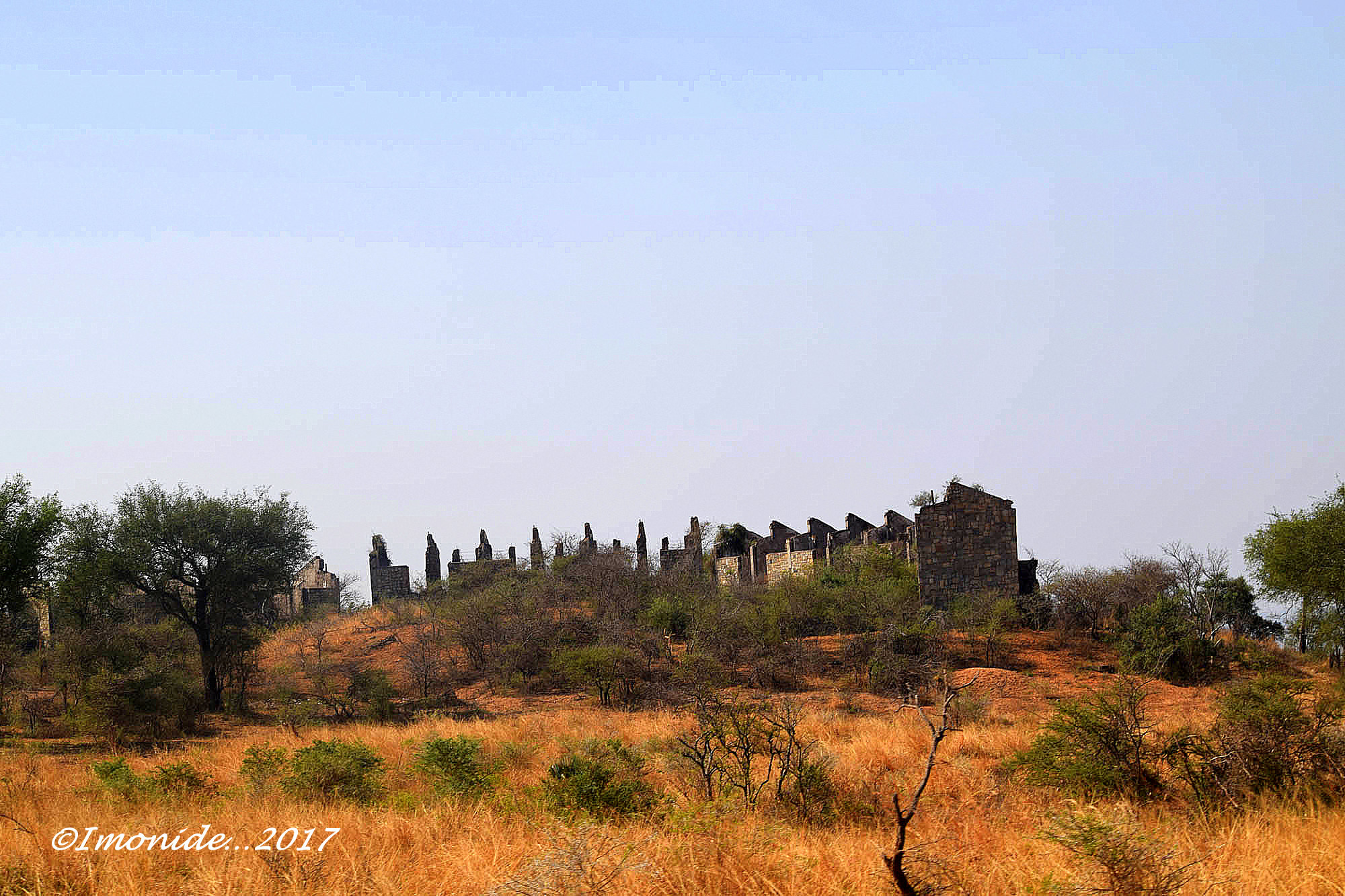 We drove straight to the new Pakuba Safari Lodge which used to be the staff quarters for the workers at the original lodge. The layout was a giveaway as we looked around, and you can easily tell what it was initially designed for.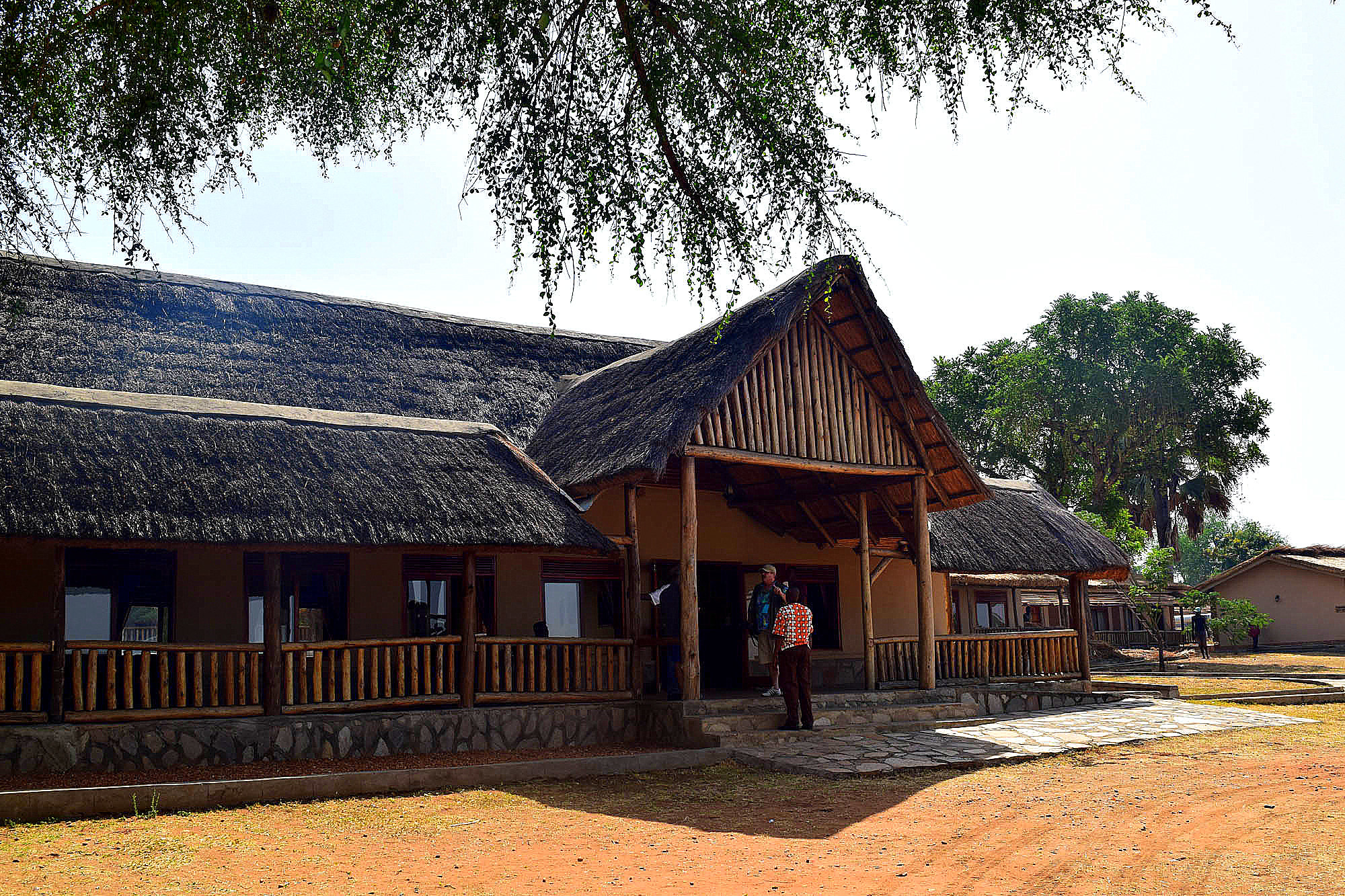 We arrived back at Paraa Crossing as the ferry sailed away, meaning we had to wait thirty minutes for the noon crossing when the ferry would return.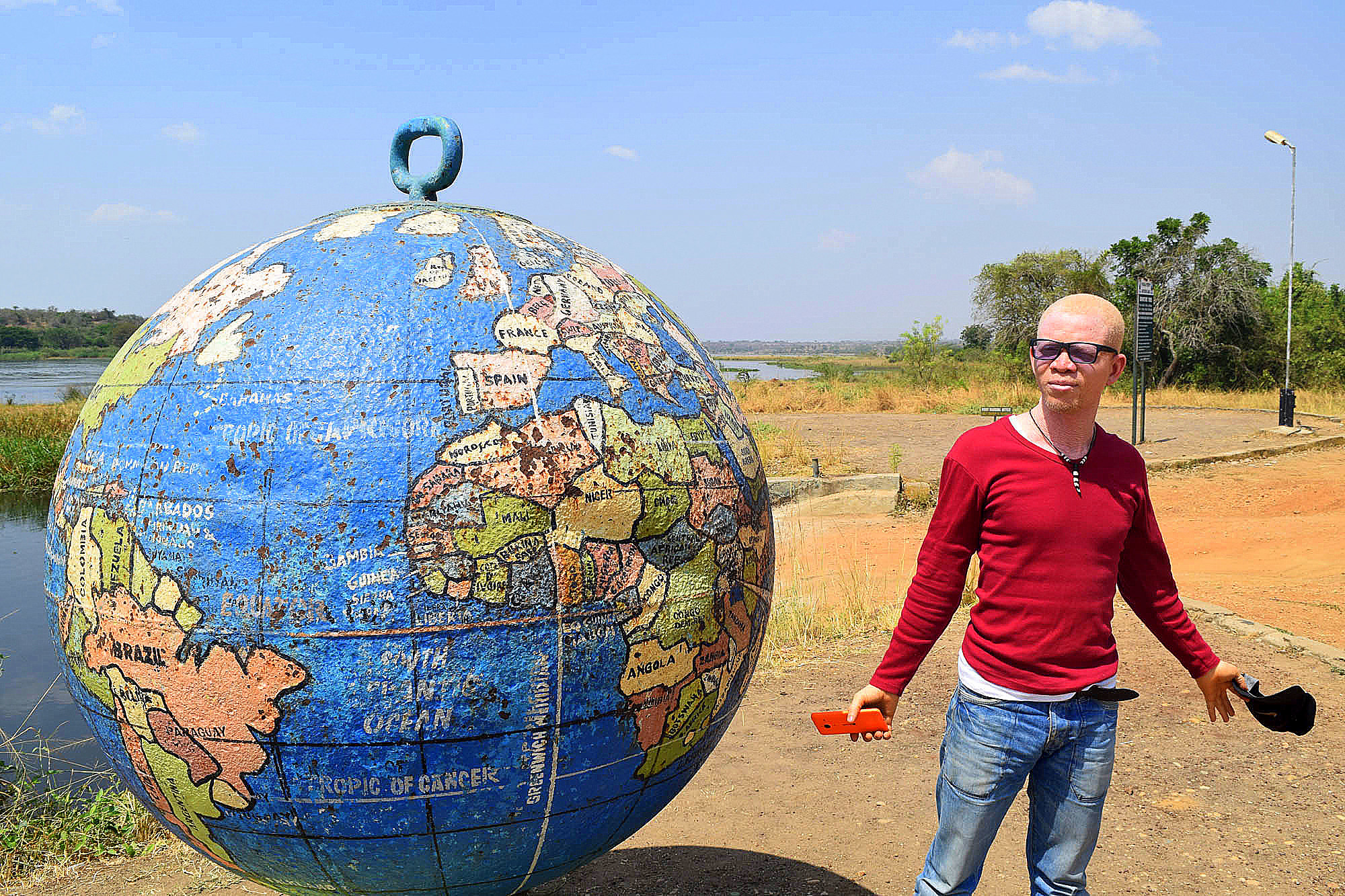 Back at Kabalega, we had lunch and took a rest before heading out at 16:00 on a site inspection with Jayesh, Cephas and Nana. Our first stop was at Murchison River Lodge and the warm reception made by the manger Astrid said a lot.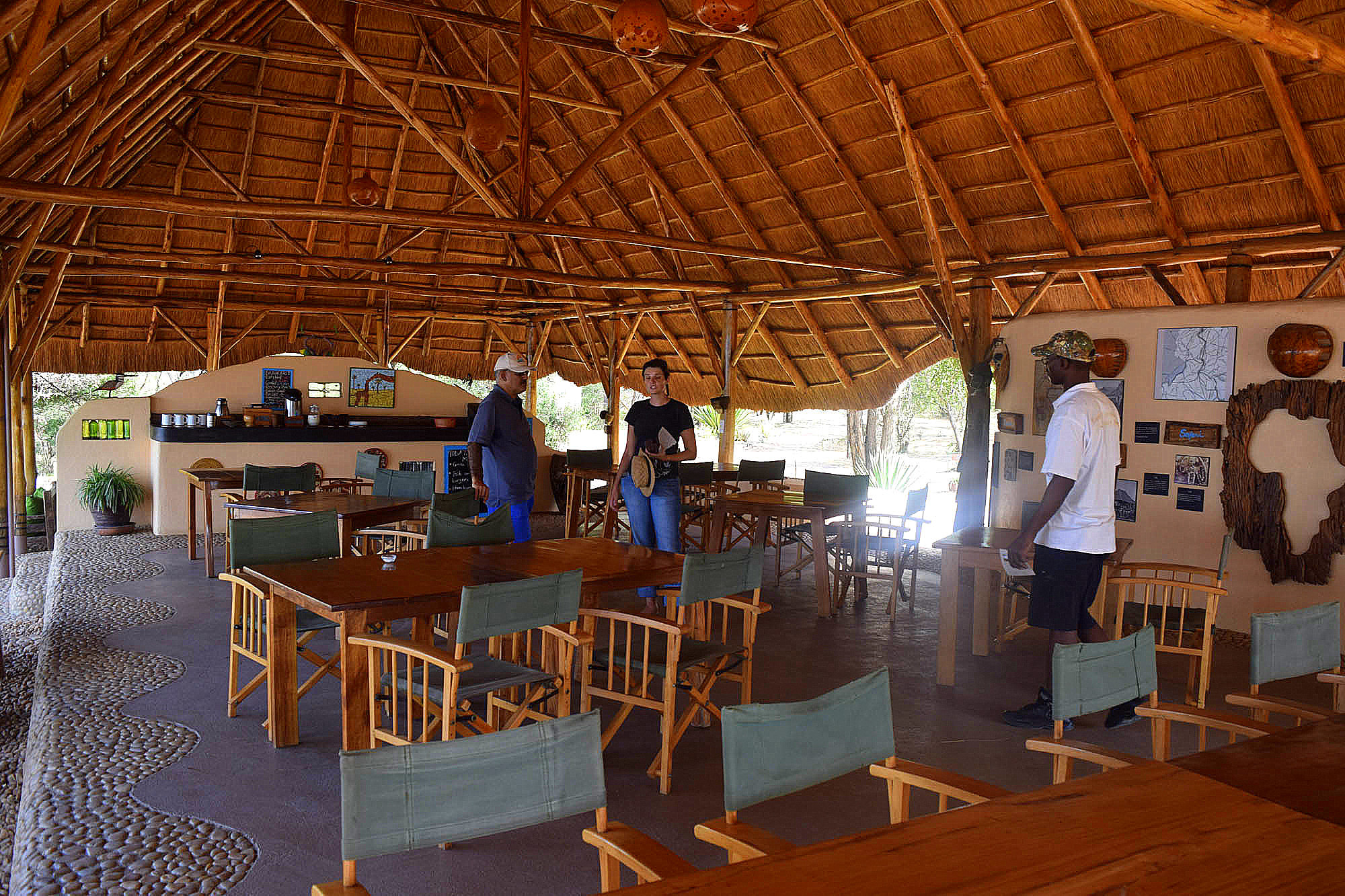 We then went on to see Nile Safari Lodge and Baker's Lodge before returning back to base. Since the sites were all on this side of the Nile, we didn't need the ferry. In fact, Murchison River Lodge is actually not within the park.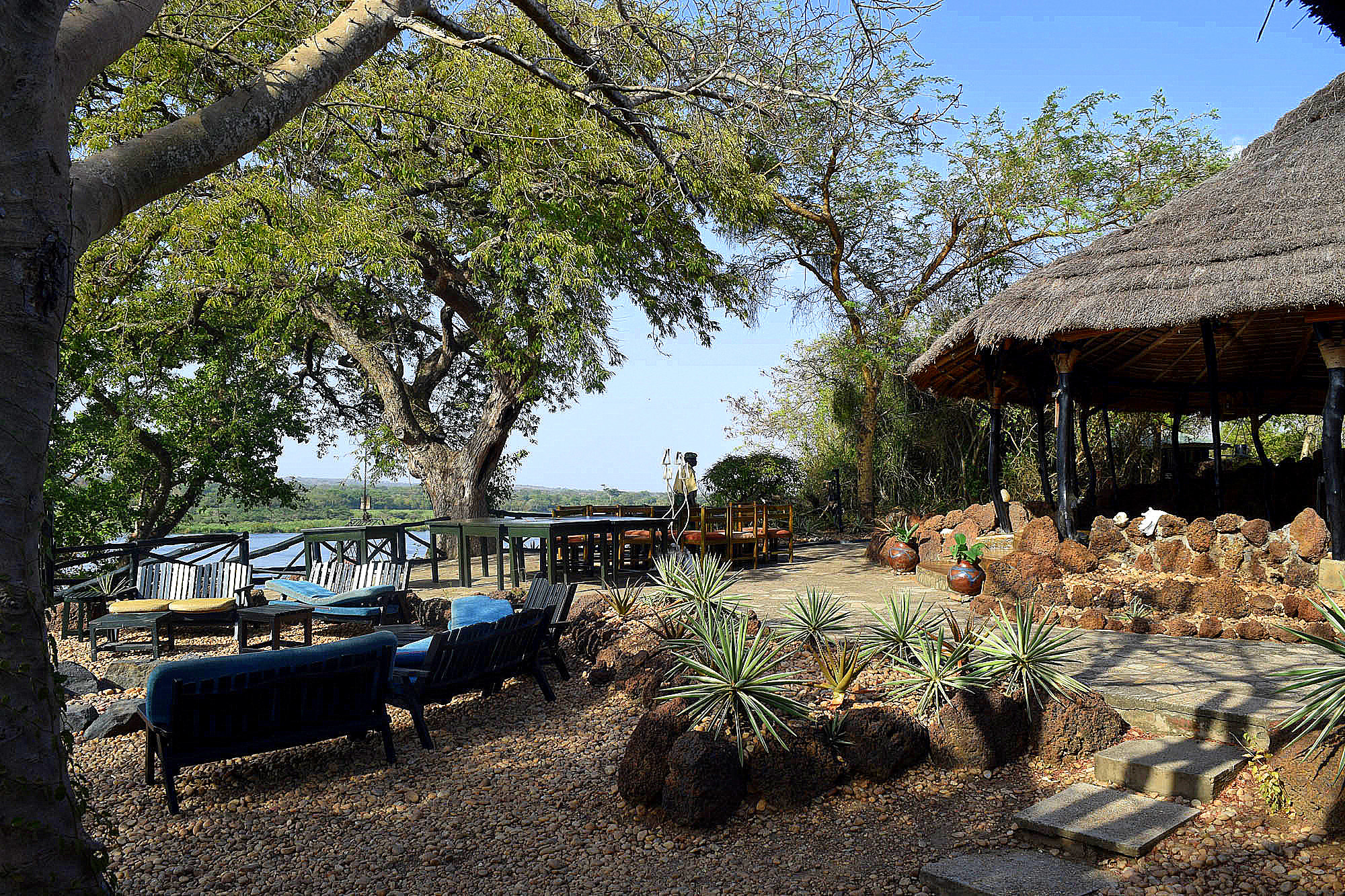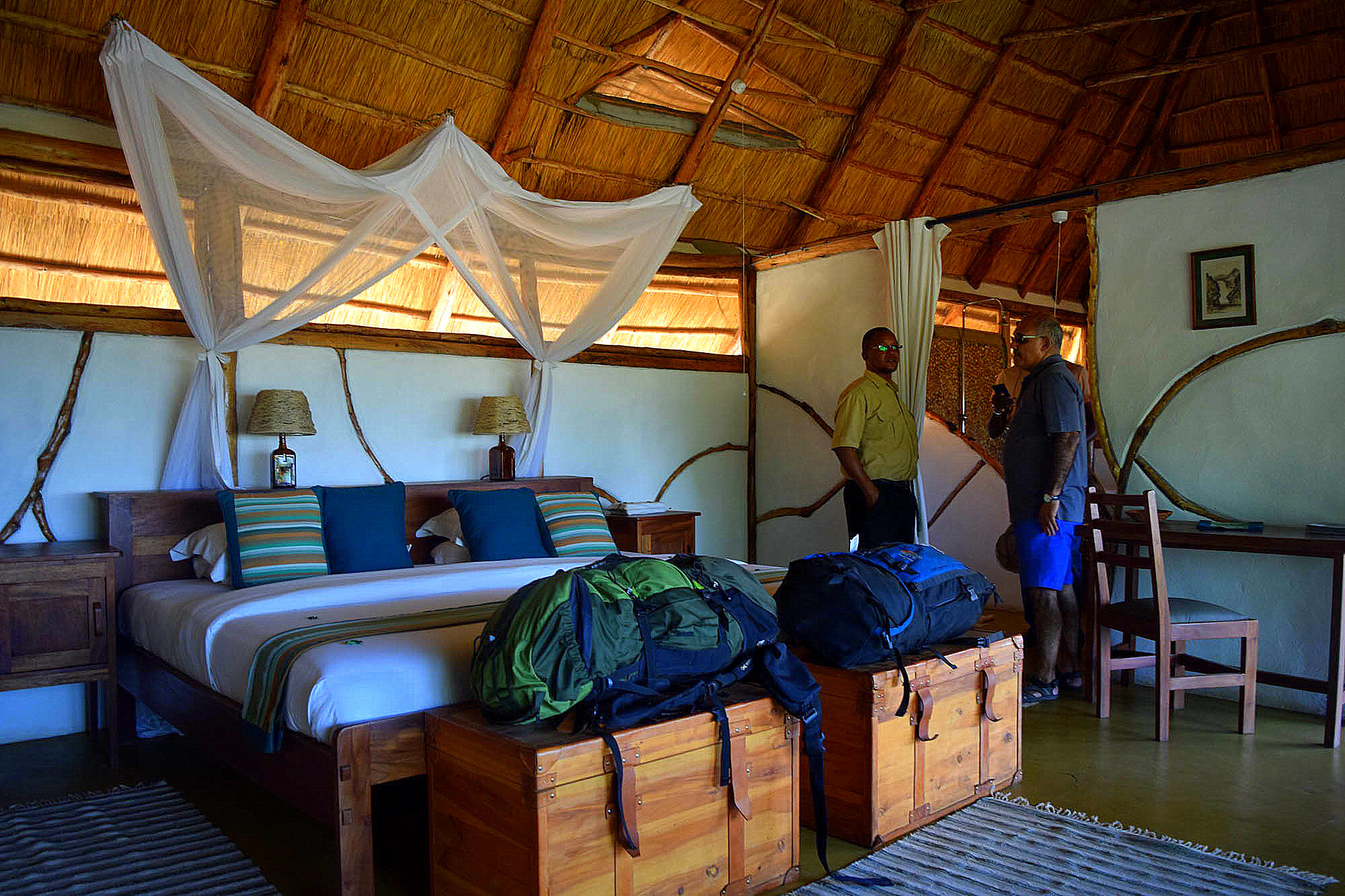 When we got back Mitch asked if we want to still stay here at Kabalega or move on to another place, because the rest of the group would be arriving from Kidepo the next day. Prof said, we move – and by now we all knew we could trust Prof very well. We had a good dinner and Mitch informed us we were leaving early at 06:30. We thought 09:00 was a better time. Meanwhile, Cephas and Nana were still at it trying to woo our beautiful hostess on the eve of our departure…
*****